Gateway to Britain

Hours cramped in a lousy aeroplane, then a mile long walk through apparently endless corridors at Gatwick airport, a long queue at arrivals, and the only thing on your mind is to get out of the place, and get to your hotel.
That's a shame, because just around the corner, literally, is a perfect little piece of old England. You dont have to rush into London, or wherever it is you have decided to start your tour of the UK. Just for once take it easy. Get a cab or a bus to the village of Horley or Charlwood just a couple of miles away and start to relax.
I stayed at The Chequers in Horley, and Russ Hill Hotel in Charlwood. I much preferred the former. There is, unfortunately, one serious problem facing the village of Charlwood: it is right under the flight path. Apart from that, it is a charming piece of old England.
The village is quite small, and consists of a clutch of old cottages hidden amongst luxuriant gardens, with roses climbing the old stone walls.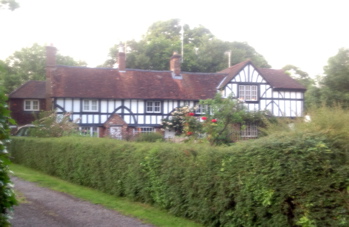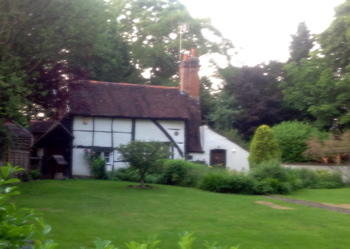 Many of the houses date back to the Middle Ages. The church dates back to 1080, and the paintings on the south wall date from around 1320 and are said to be among the finest medieval paintings in Britain. There is also a very fine screen dating from 1553.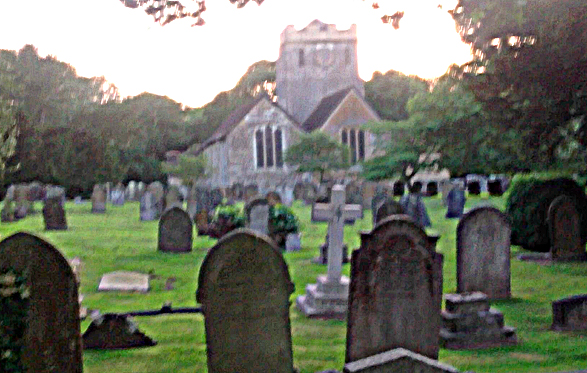 The churchyard is itself notable for a massive yew tree that I assume dates from the same time as the church, i.e., from the time of William the Conqueror.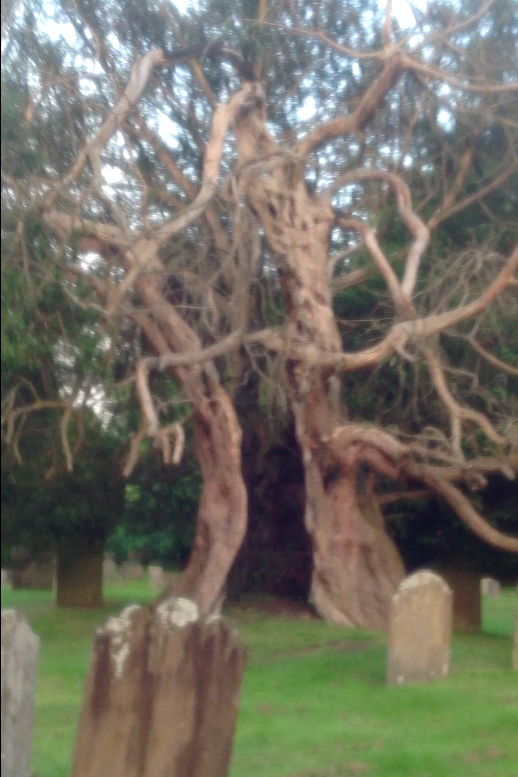 It is huge, and the whole central trunk has rotted away leaving only the circumference intact, from which grow the branches.
Next to the church is the most important secular building in the village, the local inn, called the Half Moon. They serve meals and real ales.
Just down the road is a fully functional windmill, which can be seen working on certain days.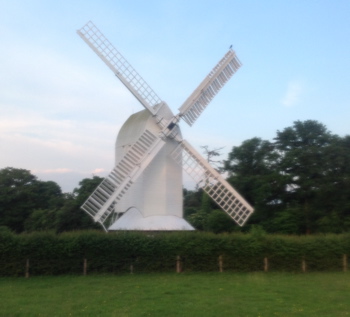 And cricket is still played on the village green.
In short, this village is in fact the ideal Gateway to Britain.
john