Buying property in Sicily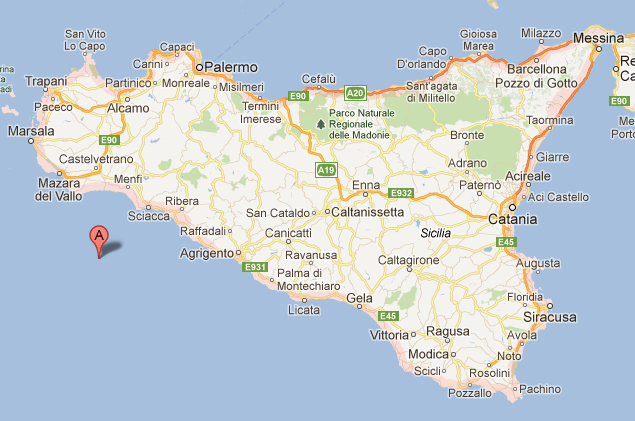 The spotlight this week is on Sicily. I shall be loading up a new bulletin on the members' pages probably on tuesday with a short list of some properties for sale in that beautiful island. I think you will be pleasantly surprised at the prices. You dont have to spend more than €50,000.
I have long been a fan of Southern Italy, where the climate is kind, living is cheap and pleasant, and property prices are comfortably low. I have not looked at the islands before, but have been asked by a couple of you to do a spot of research. What I have found is good. I have even decided to go and wander around the place for a month or so next year to see whether I like it enough to buy a small ruin.
Italy, like so many countries in Europe, is going through a bad patch, and places are cheap. they have always been cheap in the south of the country, but Sicily has usually had a buoyant market. On the other hand, there are building plots and ruins here which are going for less than €50,000. There is even a house which needs finishing, within yards of the sea which is on the market for €110,000. You could probably offer €70k and start bargaining.
The town houses are a lot cheaper than one would usually pay for urban properties in other countries, and there are many which are cheap because they need a couple of months work.
I know I keep banging on about buying holiday homes, and how they are a phenomenal waste of money, but if you are looking for somewhere to live, then you need to look for a natural community not an artificial one. Sicily provides an ideal place for this. There are the usual swathes of tourist ghetto. They are mercifully easy to avoid, and you should too if you are looking for bargains, and a proper Italian way of life.
The island isn't easy to get across because of the mountains. That means access back to the UK, or anywhere else, is going to be difficult if you are based some way from an international airport. There is a large international airport in the north at Palermo, which is where I first landed in Sicily many years ago on a flight from Tunis.
The other main international airport is at Catania. This serves the east coast and the south-east corner of the island which is a very attractive area of the island. I'm sure I remember enjoying the green hillsides, the small hillside towns, and rocky little coves.
I would suggest that foreign buyers concentrate on areas not too far from each of these centres. I cant help with results from test drives because it is some time since I've been there, but I think that is one of the things you will need to factor in to your search criteria.
I hope you join up and have a look at what is available, I think you will be pleasantly surprised.
john