Vilnius, capital of Lithuania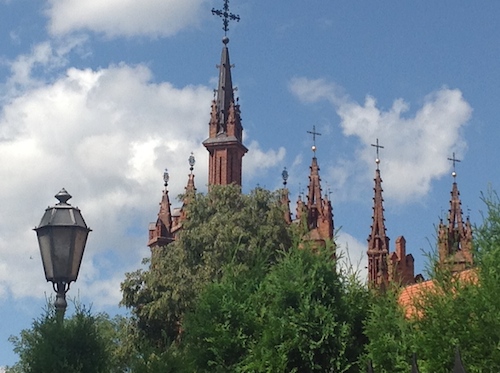 We settled into Lithuania as if it were home. I found the place to be a rather charming mixture of oddities, delights, and homeliness. I must go back, because we got stuck in Vilnius. The place was so nice and rewarding we didnít feel the need to venture further across the country, except for a couple of excursions.
The town is a mixture of quaint old areas, and rather down-trodden dumps, and modern shopping streets. The main cathedral square is a meeting place with the main shopping centre shooting off to the west along the big Prospekt. However, I preferred the back streets. How about this for the local library. Put a book in, take a book out. Open all hours: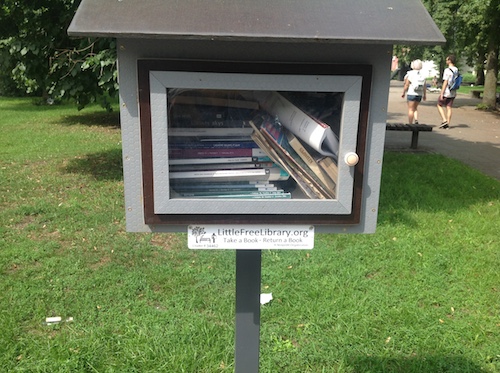 How about some of the townís culinary delights? Potato pudding with pigís ears anyone? Item number 9 on the menu is not quite to my taste, but itís cheap enough, and how about the cannabis?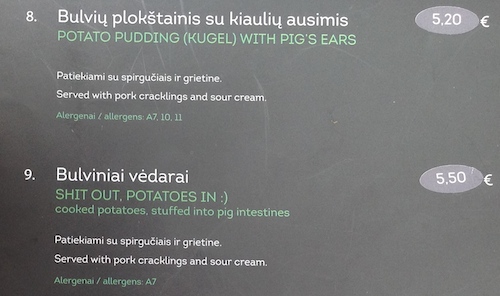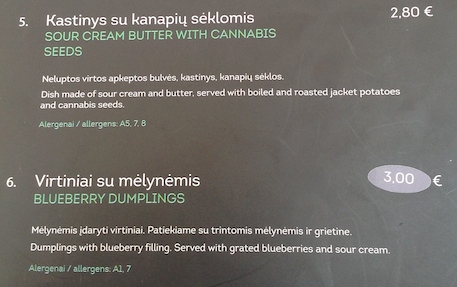 Some of the restaurants have uninvited guests. I tried to get this particular guest centre table for my photograph by placing a bit of bread roll in front of me, but the blighter insisted on raiding the untouched rolls in the bowl: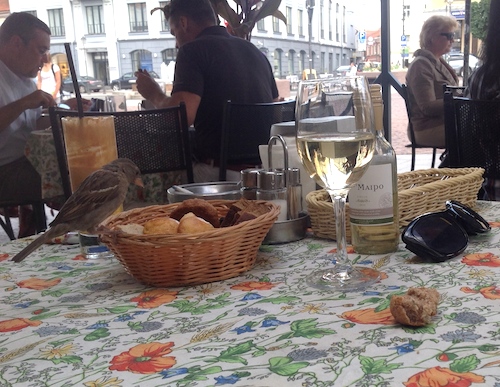 One of the main fruits on sale everywhere and seemingly in many of the recipes are blueberries. And cafes and restaurants were everywhere, all down the sidewalks, in the squares, and in the back streets.
Second to the cafes is the sheer number of churches. There are often half a dozen in one street. Some even stand next to each other. This situation is partly due to the heterodoxy rampant in the town. There are churches dedicated to the Russian Orthodox faith. Next to one of those would be a Roman Catholic church. There are two or three different styles of low church, and the occasional synagogue. So the skyline is punctuated by spires, domes and towers. Even the walls can be decorated with folk emblems: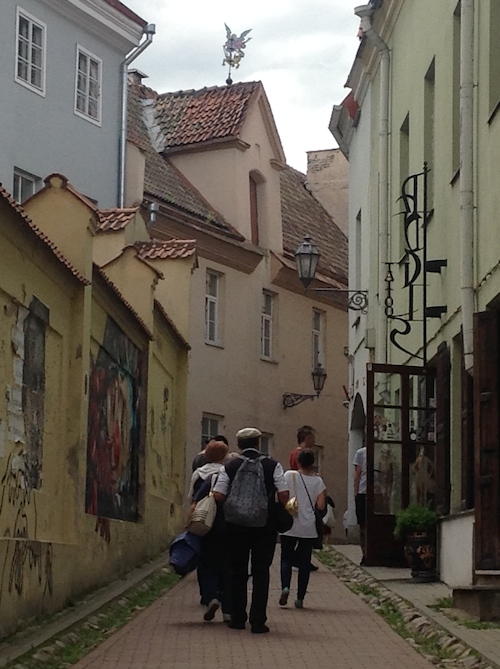 And I even managed to find a chess set in the central park: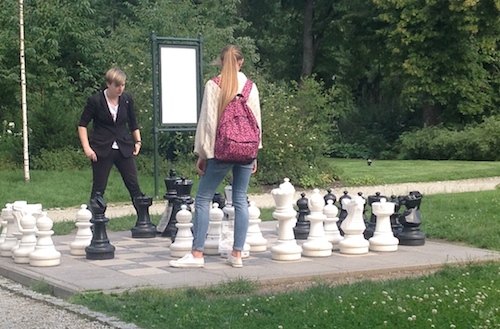 We noticed an unusual restaurant which was in town for a week. Itís called Dinner in the Sky. The weather was a bit chilly with occasional high winds, and the meal was rather expensive for me. Also, I do prefer to take a little longer than 45 minutes over a meal. But I guess itís a bit of fun.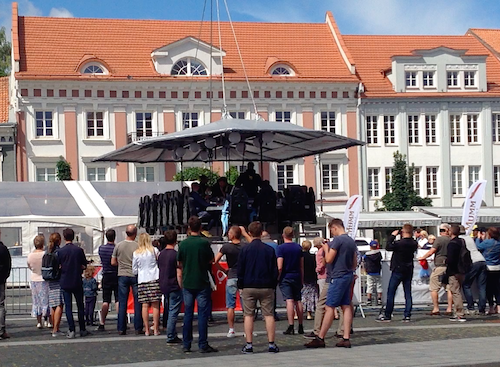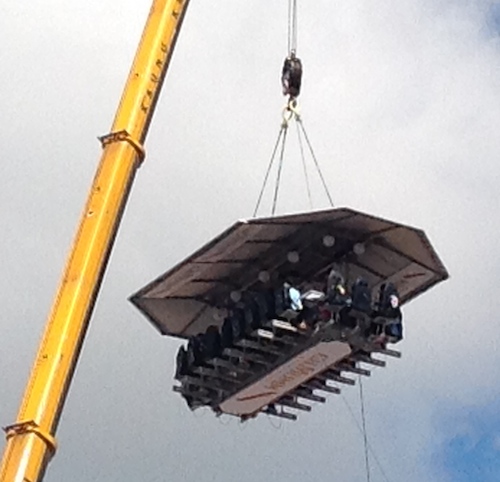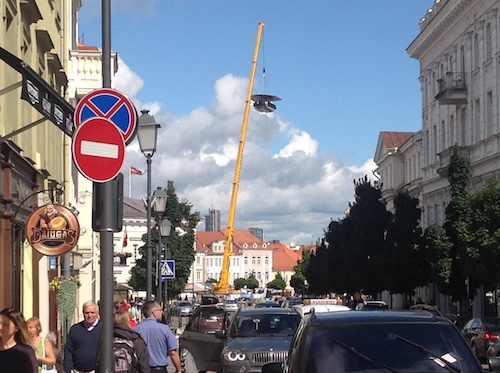 Öto be continued

john
< < < Latvia