Magnificent modern property commanding panoramic views over Tresta Beach, Papil Loch and as far as Out Skerries on the horizon.
Renovated well and tastefully this detached, wooden clad single storey property is set in a large enclosed garden with adequate parking and a large Double garage, and Studio with integral office area. The external doors and windows are UPVC and well maintained and the internal doors are oak.
ACCOMMODATION:- Kitchen/Diner, Living Room, Three Double Bedrooms, Bathroom, Shower Room, Pantry, Utility area. Large Garage, Studio/ Office & Storage area.
Price: Offers over £165,000
Contact
:
Tel: 01957 733 311
watsonbeatrice[at]rocketmail.com
when replying please change [at] to @
Jamaica, Caribbean
Mount Pleasant Estate is nested into 88 acres of land with magnificent views overlooking tropical woodlands and the Caribbean Sea near Runaway Bay on the north coast of Jamaica.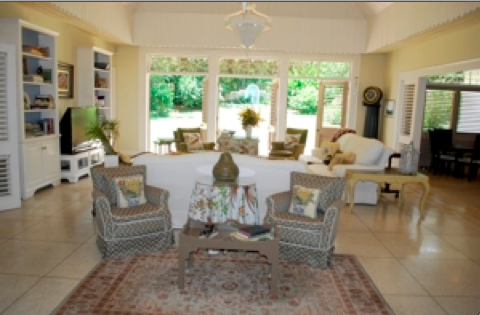 Accessed through a stately entrance there is a winding driveway leading up to the property arriving into a beautiful courtyard with mango coconut and avocado trees.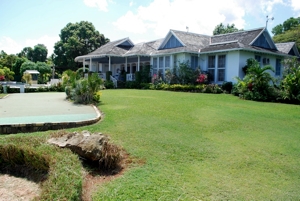 Mount Pleasant Estate also has access to a private beach nearby.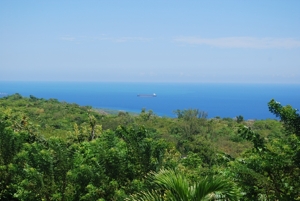 The property offers 5 bedroom accommodation with Mediterranean styled courtyards providing a private secluded meeting area adjoining the rest of the villa.

Leading off from the entrance foyer is the dining hall with itís antique Murano glass chandelier and painted mahogany dining table. There are 2 large living rooms and a spacious veranda overlooking the pool at the front and opening out onto the rear lawn with a wedgewood fountain to the rear. Adjoining the sitting rooms is a games area with 2 snooker tables and a Red Stripe Bar.
The kitchen has an original fireplace made of local cut stone and is fully stocked to cater for large parties.
There is also a gym and tennis court and suitable landing for a helicopter. There are considerable outbuildings to the rear of the estate as well as a bungalow currently being used by the staff.
The property is currently available for vacation rentals and is being sold fully operational including furniture, antiques and equipment.
Price: US$1,900,000

Jamaica, Caribbean
Sevilla is an established 5* villa rental business situated in Cardiff Hall Runaway Bay on the north coast of Jamaica midway between Montego Bay and Port Antonio, both an hour away. The nearest big town is Ocho Rios less than half an hour away.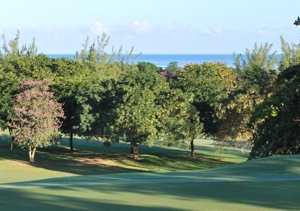 Runaway Bay is home to 26 square miles of stalactite and stalagmite caves, an effective hiding place for African slaves and Spanish soldiers retreating from the English troops occupying Jamaica in the 1600ís.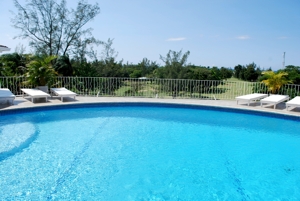 With a fascinating history Cardiff Hall great house and estate was developed into luxury private villas surrounding a championship golf course, and our beautiful private beach became Lot 1 to be enjoyed by residents and their guests. Whether you want to relax on the beach or by the pool, keep fit walking, horse riding, playing golf, diving, swim with dolphins or enjoy the romantic flavors of Jamaicaís nightlife. Runaway Bay is the perfect location.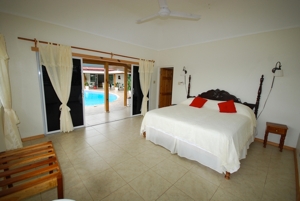 The villa itself comprises 4 en-suite bedrooms surrounding a pool and is very spacious and equipped for large groups. To the rear of the villa is a detached property, the ground floor has 1 en-suite bedroom currently used by staff and another 2 bedroom suite available for guests renting the villa. On the first floor is a beautiful penthouse studio used by the owners when in Jamaica.

Sevilla is being sold complete with all furnishings and equipment and is advertised on the internet through trip advisor and many other property rental websites as well as having it's own high profile website.
There is an income of between $60k and $70k a year from the property!
Price: Reduced to US$625,000