Jamaica, Caribbean
Mount Pleasant Estate is nested into 88 acres of land with magnificent views overlooking tropical woodlands and the Caribbean Sea near Runaway Bay on the north coast of Jamaica.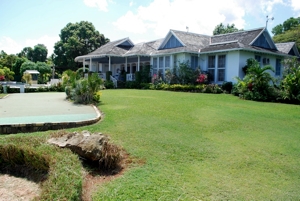 Accessed through a stately entrance there is a winding driveway leading up to the property arriving into a beautiful courtyard with mango coconut and avocado trees.
Mount Pleasant Estate also has access to a private beach nearby.
The property offers 5 bedroom accommodation with Mediterranean styled courtyards providing a private secluded meeting area adjoining the rest of the villa.
Leading off from the entrance foyer is the dining hall with it's antique Murano glass chandelier and painted mahogany dining table. There are 2 large living rooms and a spacious veranda overlooking the pool at the front and opening out onto the rear lawn with a wedgewood fountain to the rear. Adjoining the sitting rooms is a games area with 2 snooker tables and a Red Stripe Bar.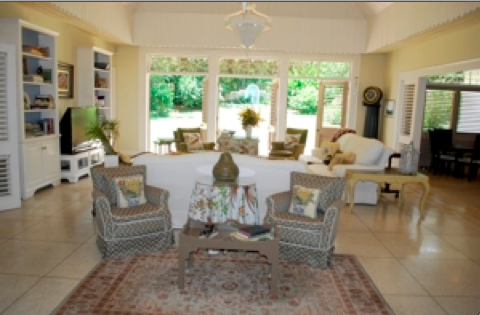 The kitchen has an original fireplace made of local cut stone and is fully stocked to cater for large parties.
There is also a gym and tennis court and suitable landing for a helicopter. There are considerable outbuildings to the rear of the estate as well as a bungalow currently being used by the staff.
The property is currently available for vacation rentals and is being sold fully operational including furniture, antiques and equipment.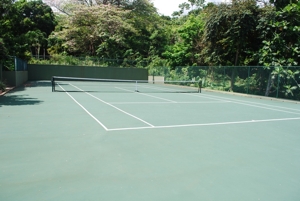 Price: $1,900,000

Bequia, Caribbean
Lots of historic interest and potential. A Unique Boutique Hotel set in 13 acres of lush, tropical Plantation land on the Caribbean Island of Bequia. Peaceful location within easy walking distance of a sandy beach. There is a horse paddock, numerous fruit orchards, banana and coconut groves along with a kitchen garden and other crops providing for the hotel.
There are currently five newly renovated luxurious guest rooms plus a separate two bedroom cottage. Permission can be obtained to expand the number of rooms and / or sell off land for residential or managed villa development. The main building and guests rooms have spectacular views of the plantation and ocean.
The property also includes a 300 year old sugar mill which currently provides accommodation for the plantation workers. In need of renovation it could be used as a holiday let, further guest bedrooms, music recording studio, a restaurant or retail facility. There is also a tiny historic 'Pay House' along the drive which is a listed building and adds interest to the property.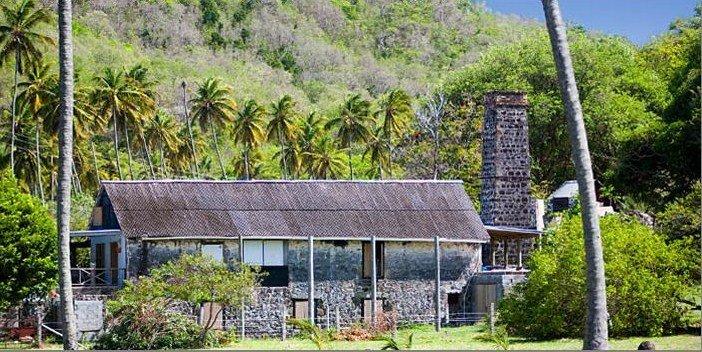 In addition there is a commercial kitchen, separate laundry building and extensive storage rooms in various out buildings.
Another large building connected to the main lounge area is presently divided up and used as staff quarters and a yoga / massage room.
There is also a modern air conditioned manager's office.
Price: POA

Eastern Crete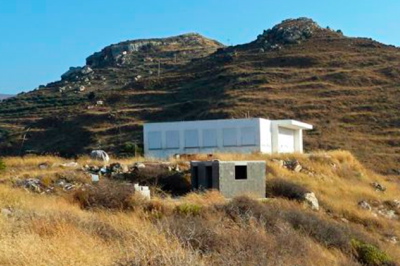 Front line building plot with possibility of building further properties. The land has its own private roads and it extends down to the sea. It is located opposite a state protected park which includes a river (that plunges over a waterfall near sea level) with a plane forest and is a registered path (called "Rihtis gorge" or "Richtis gorge") which has become one of the most popular attractions in far eastern Crete (look it up!)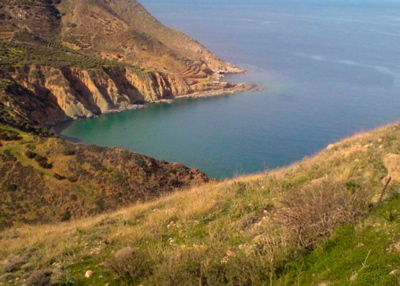 Total area of land: 130,790 sqm
Access to the property is through a newly upgraded and widened concrete road about 4.5km off the Heraklion - Sitia national road.
The main beach (which is public property) is around 1.3km from the property and is walk-able by anyone or a 2 min drive.
Also, there is an 135m waterfront that belongs to the property but work needs to be done for it to be safely accessible.
There is no part of this property that is characterised as "forest" or that is protected in any way.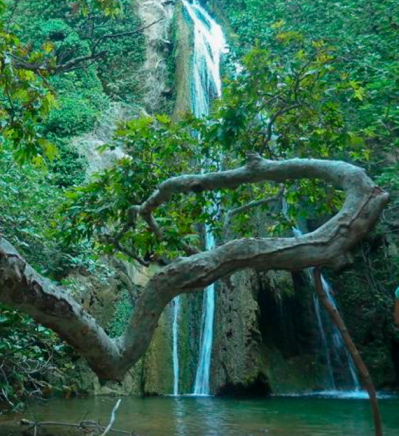 A large part of the land is already cleared from the forestry department, further official de-characterisation is underway (to a total of at least 65,000sqm) even further de-characterisation is possible.
The land has over 200m road frontage plus it has its own private roads; practically this means that it is quite easy to divide it into plots if one wishes.
The area is constantly being improved with its value rising steadily over the past 5 years. This year they will partially convert the main road into an asphalt one and other improvements towards the development of Richtis gorge and beach, which the municipality of Sitia already promotes.
The plot includes 130 productive olive trees, 15 fruit-bearing trees and a vineyard.
Time to Heraklion airport: 1h35min
Time to Sitia airport: 25min
Time to Agios Nikolaos: 50min
Time to Exo Mouliana village: 11min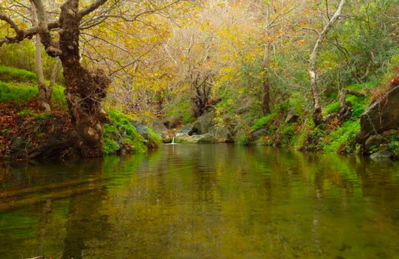 Phone the owner now
See other unusual properties