Text:
Buying in Turkey
Hi folks,
Two of you have asked about interesting properties for sale in Turkey. Unfortunately I cant find much. There obviously are interesting properties around but I suspect they are all in places none of you would be keen to move to.
One of the big problems with Turkey is that it's borders are rather problematical.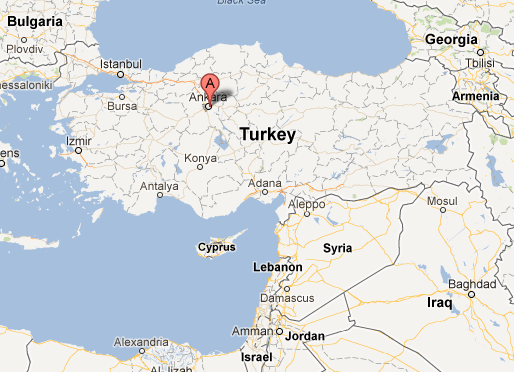 If you look at the map above you will note that although one of Turkey's borders, it's smallest, abuts the EU (or at least it does at the moment, maybe next year half that border will be with Greece). The rest, however, are dodgy areas.
The western half of the country abuts the Mediterranean, Greece, and the Black Sea, with a small border with Bulgaria. However, have a look at the borders to the eastern part of the country. Georgia (nasty trouble spot), Armenia (nasty trouble spot), Iran (potential third world war country), Iraq (already in civil war), Syria (already in civil war). I mean, guys, hold on, is this really a place you seriously want to invest in?
This is not for me, however, you're asking the questions, so here we go.
First, I cant find many unusual properties in Turkey, which is odd because there are some very interesting cave homes in Cappadocia. They are well inland, to the eastern side of Turkey, so may not be of interest to those who dont speak Turkish. We are looking at an area well away from tourist spots, in a rural mountainous zone, not that far from the border with Iran, with a Kurdish hot-spot not far to the south. Are you still interested?
There is this property which looks interesting. I dont know the area, as it is quite some time since I was travelling around the country, and I much preferred the life in Istambul. I still think that is the place to buy as it is a mature and stable market, and there is plenty of work, and you dont have to rely on the tourist market which is fickle and unduly expensive.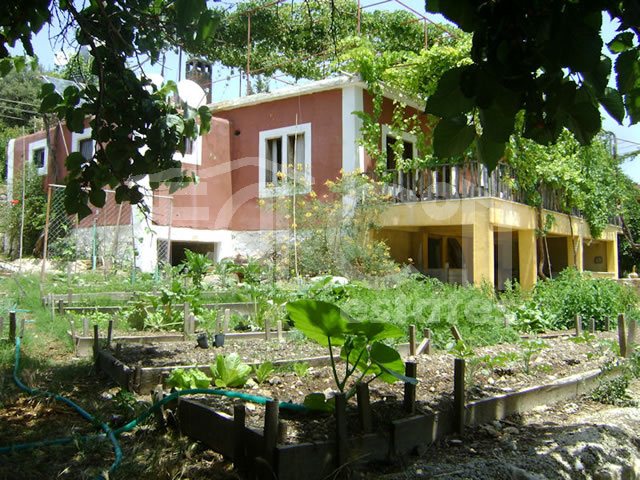 A smallholding property located in the outskirts of Fethiye, surrounded by a traditional stone wall, totalling 3000 M sq, comprising two houses plus swimming pool, a traditional olive oil production workshop and a large barn, set in a 30 yr old citrus grove, and with the benefit of its own spring water. The main house: A restored traditional stone house, 225 M sq. over two floors, comprising five rooms, and two bathrooms. This house also has a basement (200 M sq) which is currently used as a wine cellar. The second house: 60 M sq, comprising 2 bedrooms, a bathroom, and a kitchen/living area. Traditional olive oil production workshop: comprising 150 M sq workspace, 100 M sq cellar, and 25 M sq office which also includes a fully fitted bathroom. The property is for sale at £192.000.
Here's the link for those of you who are interested:
http://www.falconestates.net/property_for_sale_turkey_detail.aspx?unk=157
Then there are these properties, but the price tag is half a million euros and up: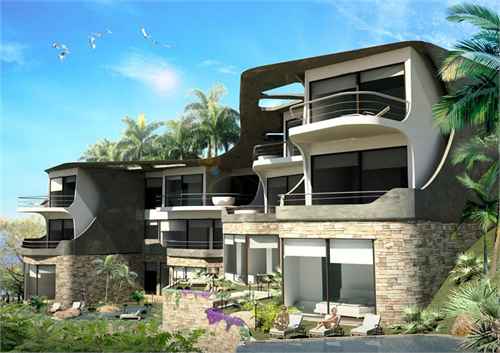 The view is great but the price is unreasonable. After all, this is an apartment in the middle of nowhere.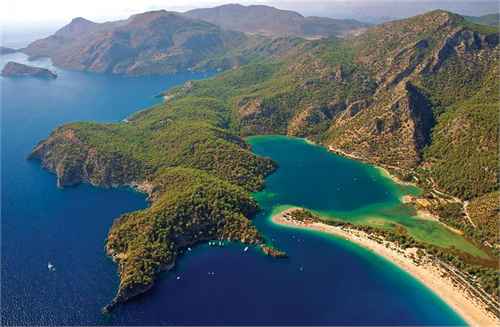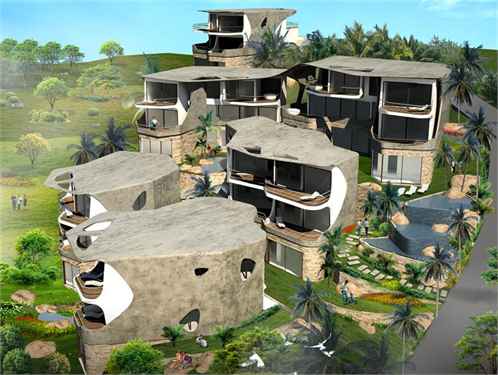 Do remember that the average wage is low in Turkey. The average wage in the UK is apparently $2,500 a month. The equivalent figure in Turkey is $634. In other words the locals would pay a quarter of the price you'd expect to pay in the UK. Then remember that most tourist places are not near places where there is highly paid local work, so you would always be selling to foreigners. That means you are buying into a restricted market; that's not a good idea. It will be a very bad idea if the Middle East gets any worse. (What am I saying? It's not a matter of if it gets worse, but rather, when it gets worse.)
That's why I like Istambul. It has a more stable history, and is far more westernised than anywhere else in the country, and is about as far away from the troubled frontiers as it's possible to get in this country. There is also a healthy re-sale market here.
An average 2/3 bed apartment in a local area will sell for about $25,000-30,000 at most. My rule for the tourist ghetto is that if you are being asked more than a 50% uplift in price for a better position then it's too expensive. That means I would not want to pay more than £30,000 for an average 2/3 bed apartment in Turkey that is away from a big urban area.
There is then the question of why you would want to buy. You all know my views on buying holiday homes. If you want to retire and have the place as your permanent home that's fine, but if you are buying a holiday home you need to be rich and able to waste money. Renting is far more sensible and a fraction of the real cost.
Look at it this way, you can rent an apartment for £40 a week on a long term deal. At that price who on earth would want to buy? Say you even want to spend four months of the year there, that would only cost you £800. The taxes and maintenance and service charges on a property would come out at close to that on top of the cash tied up. I'm sorry but the days of buying holiday villas are over. It makes no commercial sense any more.
Even paying £500 a week in rent for a month in prime time would only set you back £2,000. If you invested £30,000 at 10%, which is easy these days -- and if you dont think it is easy then you should be subscribing to The Big Pension which I produce every month telling you where to invest your money to get safe returns of 14%+, then you will get £3,000 a year. So you could have your month holiday plus plenty spending money and still get to keep your nest egg. And no tax or maintenance worries on the property.
Here's the link for The Big pension:
http://www.property.org.uk/unique/big-pension.html
If you are seriously thinking of being able to rent out your property to other tourists have a look at the rental sites and check a few properties here and there and see how many blank weeks they are showing. It might give you a fright.
And now ask yourself what the average Turk is paying for his holiday when his pay packet is less than $1,000 a month. He certainly isn't booking online with a website geared to wealthy foreigners.
There are better and safer deals elsewhere. Next week I'll feature Sicily.
That reminds me. Here I am looking at a nice vineyard in Sicily, but there is one for sale in Suffolk. Is anybody interested? If so, get back to me and I'll put you in touch.
And if you really are serious about getting 14% plus safely on your investments then you really should be looking at The Big Pension. This month I am highlighting deals that start at 11% and go up to 20%. They are all as safe as anyone can reasonably expect. One is pretty well guaranteed to produce 13% for the next three years at least. Here's the link…..
http://www.property.org.uk/unique/big-pension.html
john