The Spanish Riding School
Sherry, Flamenco, Zambombas, what else? The horses of course.
Pure Spanish horses have been bred since the establishment of the Carthusian monastery in Jerez at the end of the fifteenth century, and they would, over time, become one of the most celebrated stocks in the world. A visit to the school in Jerez is a must.
I could ramble on about the school and the horses, but I think some pictures, including a short video would be more useful, so here we go. Here is the riding hall: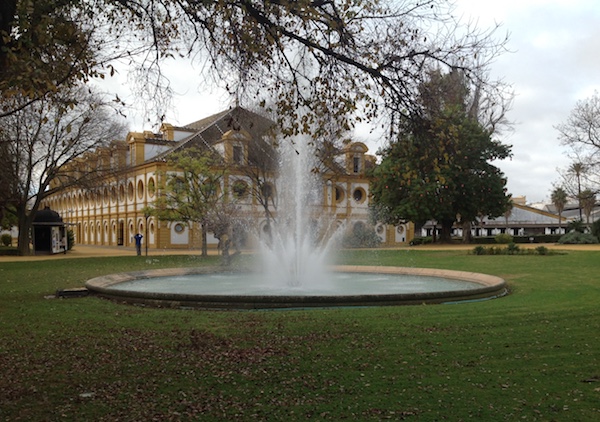 I have found that buffering is a problem on this page, so for a view of the video click this link which will take you to the Youtube version:
Youtube: Jerez, The Spanish Riding School
.
<<< Sherry