Survive the apocalypse in style: A home that boasts a luxury bunker 26 feet underground with fake grass and simulated night and day
Constructed in 1970s underground with three bedrooms and a 'fake' outdoors
'Outside' landscaping consists of trees, grass, rocks, a pool and even scenery with rolling hills and meadows in the distance. The 'garden' includes a four-hole putting green, a swimming pool, two jacuzzis, a sauna, dance floor, bar, BBQ (set in a rock) and adjustable light settings for 'sunset,' 'day,' 'dusk' and 'night'
House for sale for $1.7 million after it fell into forclosure
From the street, number 3970 Spencer St. near Flamingo Road looks like any other American home.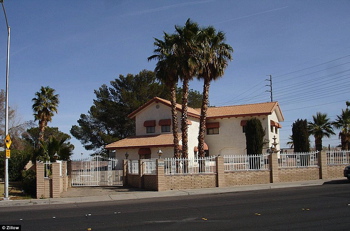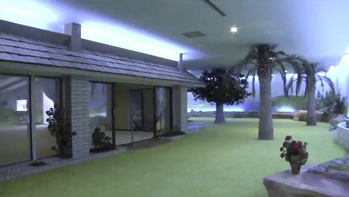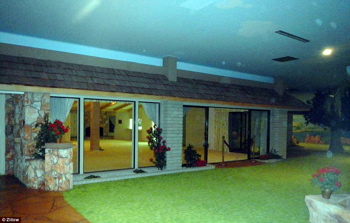 Brompton Road Underground tube bunker for sale
Brompton Road tube station is one of London's abandoned underground stations which went on to play a critical role in the Second World War as the command bunker for the capital's anti-aircraft defences. Now the ghost tube station is being sold off after decades in the hands of the Ministry of Defence.
Situated in the heart of Kensington, a short walk from Harrods, the building and its tunnels beneath are expected to fetch more than £20 million when they go on the market next month.
The station on the Piccadilly Line, next to the Brompton Oratory and between Knightsbridge and South Kensington stations, was opened in 1906. It was closed in 1934 because it was used by too few passengers and was considered uneconomical. However four years later the station gained a new life as Britain prepared for war and an onslaught by Hitler's Luftwaffe.
The station was taken over by the War Office as it looked for well protected underground spaces that could be used as command bunkers. Brompton Road became the headquarters of the 1st Anti-Aircraft (AA) Division, which covered London and its surrounding areas.
The platforms were bricked off, machinery was stripped from the lift shafts and floors were laid to create a stack of circular operations rooms, complete with large map tables where commanders could watch as waves of bombers swept over London during the Blitz.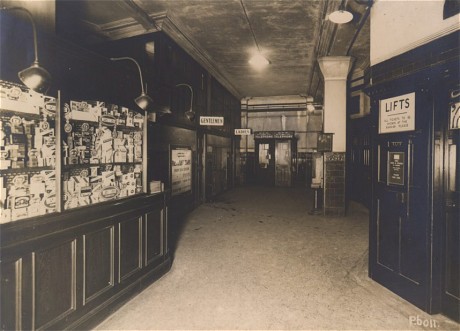 This is what underground homes can look like: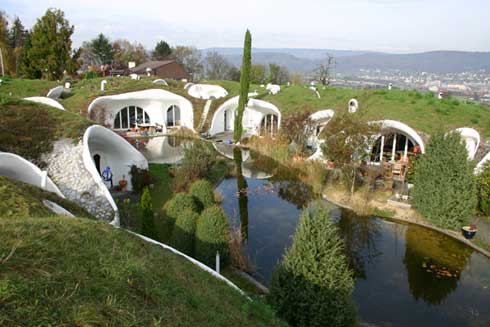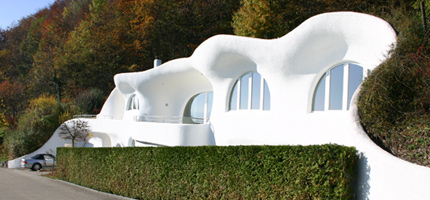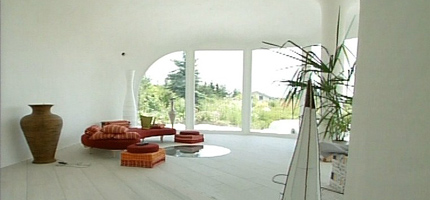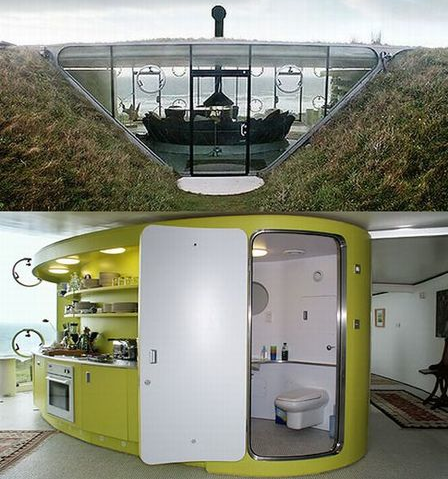 Ever thought of living underground:
Underground homes are intriguing,
check out how they work
, and why they are a good idea.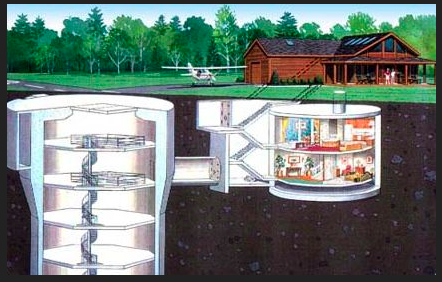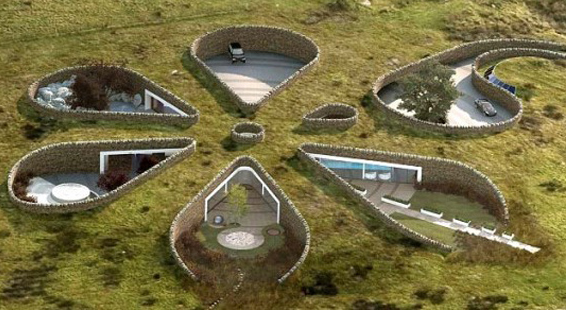 Check out our Blogs
These blogs keep you up to date with what is happening in the property world, and the information I give you will save you a fortune.
I warned my readers not to buy in the US three years before the collapse. I warned you to keep out of Dubai, and Egypt. And I have consistently warned readers against investing in so-called Below Market Value deals, and warned where the lousy Off Plan deals are. Join the mailing list and always be ahead of the pack. I've been reading the markets right for over forty years. No-one else comes close.

Dont forget our book on
Pension Planning
It will tell you how to get
10% or more for your money
in safe investments

Special Promotion
Only £97 for twelve issues

Careful when investing. Dont rely on the Financial Ombudsman Service. It seems to be seriously inefficient. See my analysis of some 80 cases that have been treated disgracefully

The Property Expert's Bible
All you need to know about buying and selling property both in the UK and abroad. Save thousands by learning how to do things properly.

Here's the link

Homes on the Unique Site are regularly featured by most of the tv channels, the FT, The Times, The Daily Mail, Southern Cross t.v. in Australia, Toro Magazine in Canada, in Dubai and Tokyo. We get to the customers few other sites can hope to reach. We have clients in over 70 countries. Here are
comments from some of those clients
.
And here are a couple recently received:
"we accepted an offer yesterday! ... it was your site got the buyer, not the agent. Thanks. Jim"
"we have seen a significant rise in the number of inquires and viewings this year from people that have seen our home on your excellent website (Our estate agent has been useless...)"

A members' bulletin is issued roughly once a week containing many more unusual properties we've sourced for you. You can access this by clicking the
Join Now
button. That gives you a year's sub.