Underground Cities
Underground cities seem to be everywhere. There is an interesting page devoted to them, which features several. How about the
building development in Helsinki
, where, instead of building more suburbs, they are building down, not up.
Check out this page for several pictures of
undergound urbanisations
.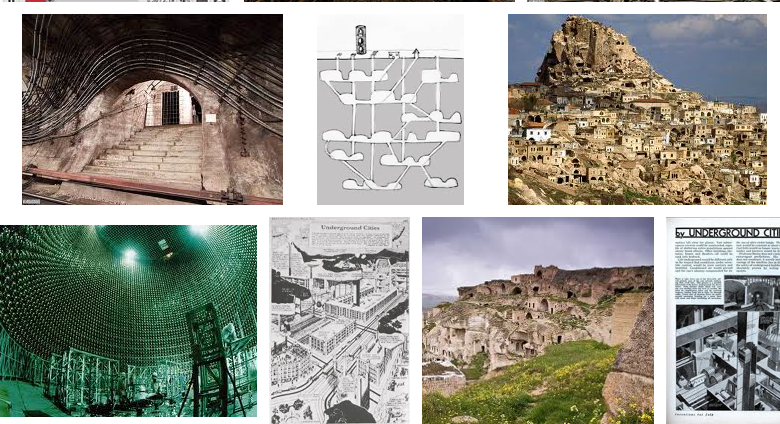 There is a troglodyte village in the Rhone, France: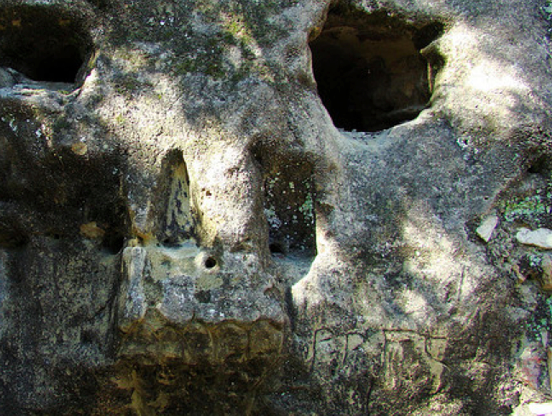 Derinkuyu Underground City is an ancient multi-level underground city of the Median Empire in the Derinkuyu district in Nevşehir Province, Turkey. Extending to a depth of approximately 60 m, it was large enough to shelter approximately 20,000 people together with their livestock and food stores. It is the largest excavated underground city in Turkey and is one of several underground complexes found across Cappadocia.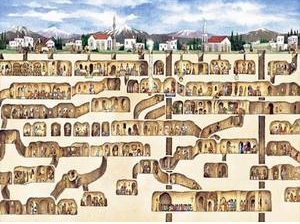 There are several interesting underground towns that survive from the cold war era. There is Norad built beneath Colorado's Cheyenne Mountain to hold thousands of people in the event of a nuclear attack. Beijung has a similar installation under the city. The largest in the UK is the one under Corsham in Wiltshire.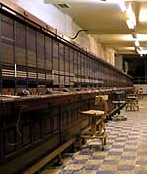 There is a good BBC page on this. I won't paraphrase the contents, just click here to have a look.